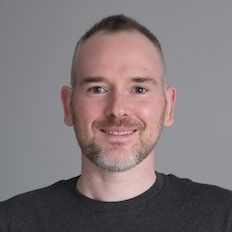 FCM Consulting has created a new global specialist practice focusing on aviation, naming air practice consulting lead Florian Mueller to head the division.
In the new role, Mueller, who is based in New York, will be developing strategies to help FCM clients reshape their travel programs in light of additional complexities brought on by the Covid-19 pandemic. The move is a part of FCM Consulting's globalization strategy and "reflects the importance businesses are placing on program air strategy," FCM Consulting leader Jo Lloyd said in a statement. "In these times of increased volatility in the sector, businesses are increasingly having to balance their air travel requirements with multiple considerations."
Mueller has been with FCM since 2019 and also is a member of the Global Business Travel Association's Global Aviation Committee. Prior to joining FCM, Mueller led U.S. corporate sales for Emirates, and he previously worked with the Lufthansa Group as Austrian Airlines' GM of the Americas.
Lloyd has been restructuring FCM Consulting since joining late last year, including the creation of a new customer-facing sustainability practice led by former Thrust Carbon executive Glenn Thorsen, announced in late August.